Redding's Trusted Mortgage Team
Pete Metz
Branch Manager/ Loan Officer
Pete is a student of the mortgage industry. He has made a career on building lifetime relationships by helping over 500 families locally in Shasta County and all throughout California.
He recently made the move to Von Mortgage. after 9 years with Megastar. He uses his expertise as the Branch Manager of Von Mortgage, INC. in Redding, CA. to offer advice and consultation. He takes the time to understand his client's goals, whether they are first time home buyers or expert property investors, so he can implement lending solutions that will enhance lives and fulfill dreams.
Besides helping people succeed in homeownership, Pete loves spending time with his daughter Channing. He also enjoys road biking, backpack, surfing, traveling, and reading.
Amy Cockburn
Licensed Loan Officer
Amy Cockburn was born in Indiana but is a California girl at heart. She is a Licensed Loan Officer but spends most of her time partnering with Pete Metz and his team to help provide the best customer service possible. She enjoys sharing her knowledge about the mortgage world and helping educate those in this profession and those looking to purchase or refinance. In her spare time she likes to venture the outdoors with her husband Nathan Cockburn and their dog Maximus. If they're not outdoors or in the gym they are spending time with family and friends.
Heidi Oesterreich
Business Development Manager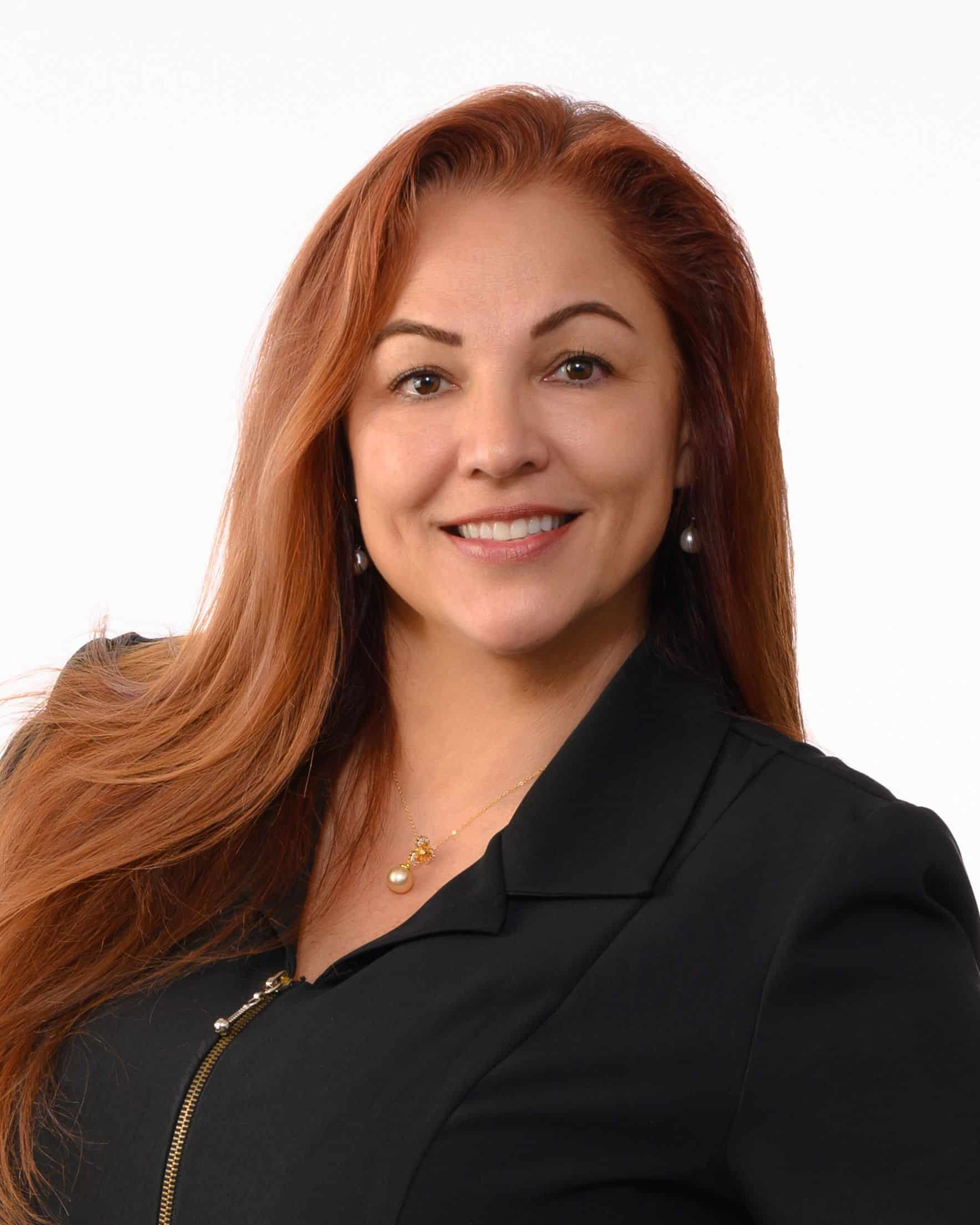 Heidi Oesterreich joins Von Mortgage as a leading consultant in marketing and new business development. Her focus will be building & maintaining relationships with new, existing & past clients as well as seeking and developing new partnerships and strong brand awareness.
As a child growing up in SF, the daughter of a pioneer in the corporate world, Heidi has always understood the value of hard work and dedication. Growing up in Redding as a teenager gives her the ability to understand the community. Her hard work of 18 years in marketing, sales and as a business owner not only ranked her top Marketing Consultant at Redding's Local News Station (KRCR), but also developed her ability to make her clients feel at ease, to think outside the box and earned her a valuable reputation among her clientele. She currently serves as the Marketing Chair for the Alzheimer Assoc of Redding, as she has always had a heart for her community. She loves personal challenges and staying active as well as seeking thrilling adventures and travels, with family and friends.
Tabitha Suthers
Front Desk Receptionist
Tabitha Suthers was born and raised right here in Redding, CA. She is the front desk receptionist and enjoys greeting clients. Her goal is to make everyone feel welcome and part of the family here at Von Mortgage! She is married to her high school sweetheart, Geoffery and has two children, Chloe and Kason. In her spare time, Tabitha enjoys camping, crafts, photography, and just spending time with her family.
Blair Hodgdon
Mortgage Advisor
Born and raised in Shasta County, Blair loves this community and helping his fellow northern Californians achieve their goal of home ownership. His reputation as a mortgage advisor has been built on attention to detail and the belief that communication is of utmost importance in the home loan process. His "door is always open" policy provides his clients a professional mortgage experience that is comfortable and stress-free.
Blair is married to his best friend, Melanie, with whom he has two children, Brooklynn and Koen. The family enjoys golfing, camping, baseball, and traveling.
Angela Nance
Mortgage Advisor
Angela analyzes each client's needs and strives to provide a seamless transaction, with uncompromising service. She believes that education is power and finds it incredibly rewarding to educate her clients about their different financing options and help them secure a loan that best suits their budget and goals. Angela has extensive product knowledge and experience in purchases as well as refinances.
Away from the office, Angela values time with her husband and two young children. Together they enjoy camping, bike riding and sunny days at the lake
Marcus Mezzano
Loan Officer
Hi there! My name is Marcus Mezzano and I am a Loan Officer based in Redding, CA with a company named Von Mortgage. I have been a Redding resident for the past 12 years and have grown so much love for this Northern Californian community. My goal is to establish a brand of excellence and exceptional customer service. I operate with a detail oriented mind and my main focus is being accessible to my clients as much as I can. Buying or Refinancing a home is one of life's biggest decisions and I want to be the one to give you a confident, stress-free and easy experience. Give me a call today or shoot me a text and let's start this amazing experience together.
Contact Us
We are eager to hear from you.
Reach Us Get Connected
2777 Bechelli Lane Redding, Ca 96002
Branch NMLS #227765
Follow Us
Ask Me a Question